Sapphire Las Vegas
Sapphire is like a strip club on steroids. It's big in size and well defined in it's appointments. This hidden gem just two minutes from the strip. Sapphire Club is open 24 hours a day 365 days a year. Needless to say,Club is open now! You can call and make a same day reservation or to schedule a party in the future. We offer free admission to the club and free transportation here. All we request is that you buy 2 drinks when you get here and that you produce valid ID for 21+.
Sapphire Las Vegas - The Ultimate Gentleman's Club
---
Sapphire is located at 3025 Industrial Road (Sapphire Las Vegas Free SUV/LIMO/Party Van number: 702-943-1834), directly behind the new Echelon Development. It's the world's largest Strip club located in Las Vegas, featuring 70,000+ square feet of topless entertainment and serving the finest variety of cocktails, wines, champagne and cigars. Ask anyone who's been to Sapphire Las Vegas and you will hear nothing but good things! We'd love to make a believer out of you too. Call Sapphire Las Vegas now and we'll get a car on over to you ASAP!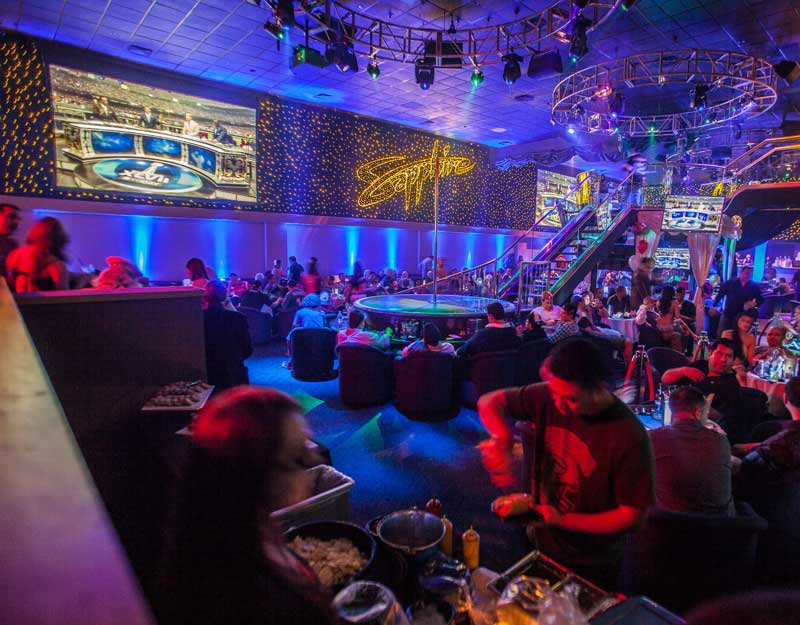 Is there a Cover Charge?
$36 PP includes all of the following
Party Van Pickup from Your Hotel
VIP Admission
2 Alcoholic Drinks & Table Seating
Tax and Transportation included
Must be 21+ to Enter