Mansion Strip Club
Simply put, we have something for almost everyone. An upscale, Gentlemen's Club on one side and a wild, Male Strip Club on the other. A single wall divides the male and female entertainers and you can go back and forth between the clubs. Call: 702-943-1834 for free transportation to the Mansion and reduced admission.
Gentlemen's Club / Strip Club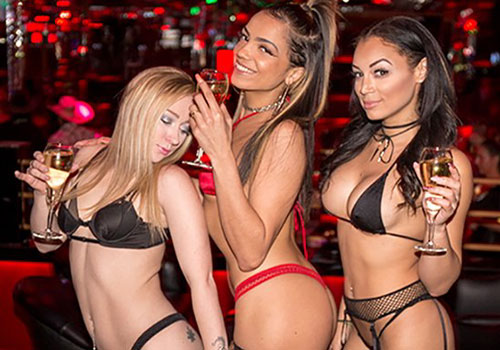 Gorgeous female strippers, travel from all over the country to work here. If you like them naughty or cute and nice we've got them all at Mansion that has the best private rooms. Oh... and they know how to make you feel like a rock star!
Vegas Male Strip Club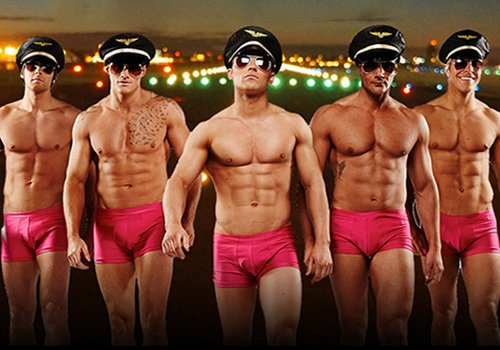 Finally, a place where you don't need to be a bachelorette party or birthday party to have fun! Just come and let loose at the craziest male strip club in Las Vegas and get your couch dances from your favorite male dancers.
A Strip Club so BIG you can see it from space!
Our party takes place at the Hustler Club. Men, women and couples love this place! As do bachelor and bachelorette parties. We're hosting the perfect environment for a guys night out or girls night out to come and enjoy the hottest entertainers. There are dedicated parts of this massive club that allow you to explore the different vibes we offer. We also feature numerous private dance rooms for some quality time with your favorite entertainer. Some of the larger private rooms are ideal for bachelor parties as well as bachelorette parties. We pride ourselves on customer service. Call 702-943-1834 now to reserve.
Girls, guys and couples are welcome. Ask about our specials for bachelor parties, bachelorette parties and Jack and Jill parties. Male Strippers and female strippers dance in their own designated parts of this 70,000 square foot strip clubs. This is a new building that cost over 40 million dollars to build. Come experience the best strip clubs in Las Vegas! Fun for a night out with friends or to celebrate a special occasion. Call : 702-943-1834 now tell us what you'd like or Reserve a Bachelorette Party OR Bachelor Party.
Do NOT take a taxi to our Vegas strip club or any othr Club in Vegas. Here's why... if you take a taxi you will pay a MUCH higher price at the door. Why? Because the $44 fee you pay at the door is for entry only, does not include drinks and will be paid to the taxi co. on top of the cab fare you paid. That is why we offer free SUV/LIMO/Party Van rides to the club. When you take our SUV/LIMO/Party Van, you will pay $40 at the door and receive 2 drink tickets along with your entry. This is a $50 savings simply by calling us for your free pickup.
Don't Take a Taxi, Call : 702-943-1834 for Free Pickup
No matter what size your club party is, We can handle it. From 2-200!
Strip Club, Strippers, Parties and More
Reviews
"I enjoyed the Mansion very much. It is great and clean for girls and couples. This is the most couple friendly.
- Richard Johnson
"The Mansion Strip Club party is alot of fun. My husband and I had a great time visiting the male strip club and gentleman's club floors. We will come again for sure!"
- Lind F. from Santa Monica, CA