Hustler Club Las Vegas
The Vegas Hustler Club feels like the Playboy mansion rather than a strip club. You actually can feel a little like Hugh Hefner here. It's a unique experience at the Hustler Club Las Vegas. When you arrive up you are greeted by gorgeous cashiers in cute outfits and doormen who welcome you with a smile. Once inside you'll be guided by a hot hostess who will walk you to your seats and answer any questions about the Hustler club. You'll notice the vibe is party-like, unlike the usual strip club shake down feel.
Vegas Hustler Club
---
There is more audience participation at Hustler Club than any other Vegas strip club. Many of the female customers get involved in amateur dance contests conducted by a topless Emcee in charge of the festivities. The hot waitresses get in on the act too as they have their own choreographed dance routine and throughout the night will ask you to open you mouth as they offer you a free house shot.
The Hustler Club is a stone's throw from the Mandalay Bay but don't take a taxi here. Take a Hustler car instead. It is actually by far the cheapest way to go. If you take a taxi you will pay a much higher price at the door plus the taxi fee. So call us and you'll receive a free ride here and free admission. We cater to all size parties and there is no minimum party size to save on this deal.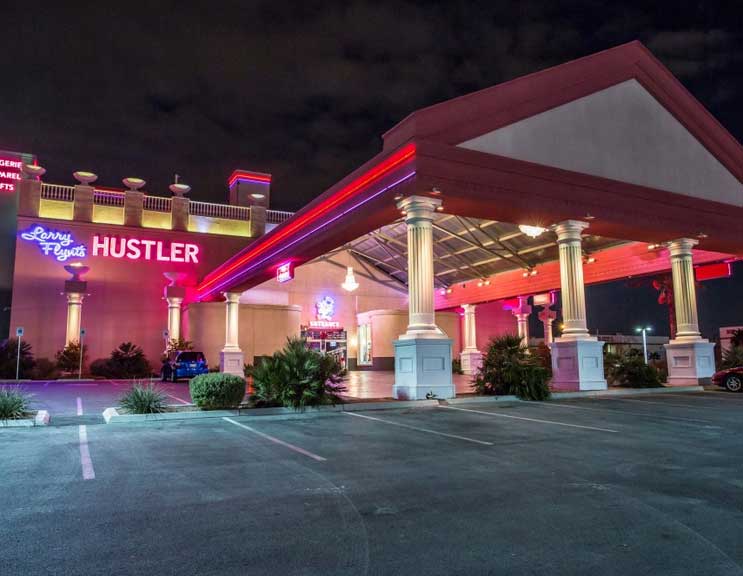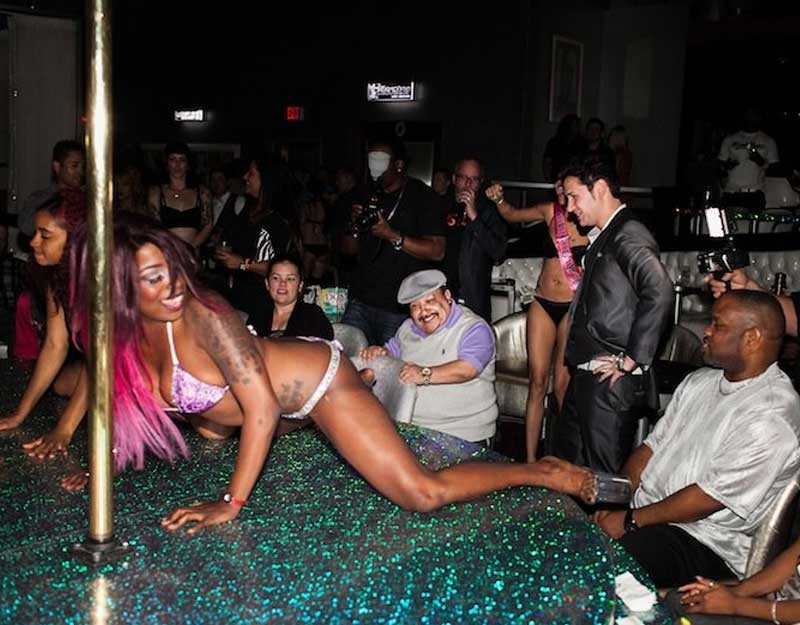 Is there a Cover Charge?
$44 PP includes all of the following
Party Van Pickup from Your Hotel
VIP Admission
2 Alcoholic Drinks & Table Seating
Tax and Transportation included
Must be 21+ to Enter